Special Guests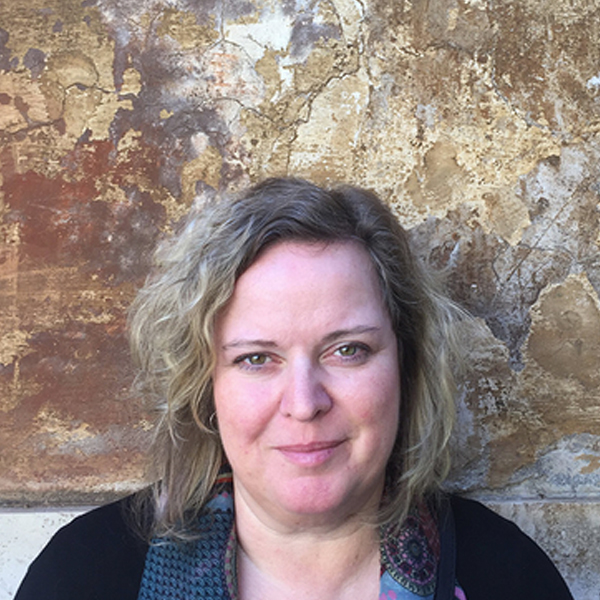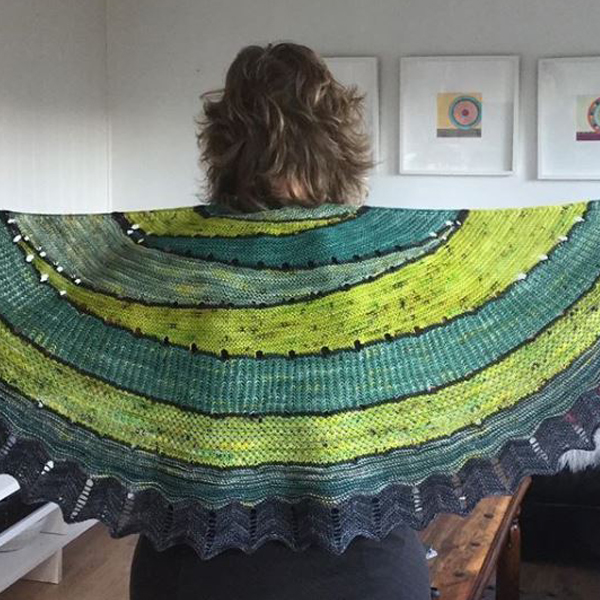 Anneli Belsvik Aras
Anneli has a Master's degree in specialized art (ceramics and print) and a 1-year study of art history. She has a long experience as an arts and crafts teacher at high school level. She designed a shawl for Bergen Knitting festival in 2018, and also works as a curator for the gallery space at the museum. 
www.anneliba.com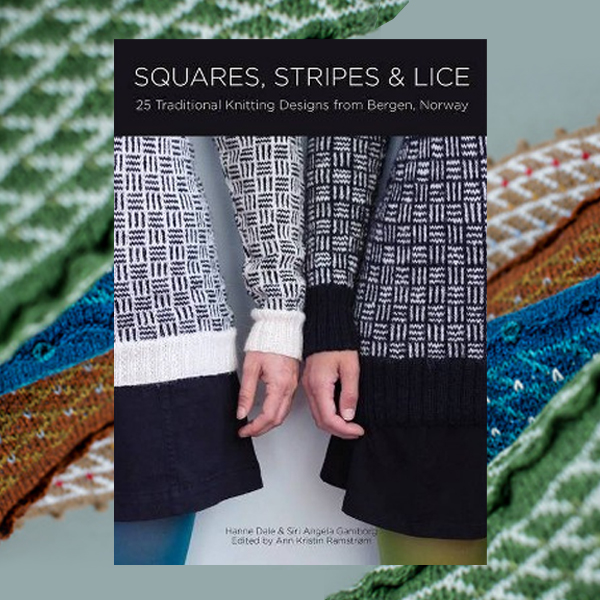 Siri Angela Gamborg
Siri has a Bachelor's degree of music and craft and holds a Master's degree in art history. She has worked as teacher for many years. She is the regular designer of knitting kits for the museum as well as co-author of the museum's own book of traditional knitting patterns (to be translated to English in 2020).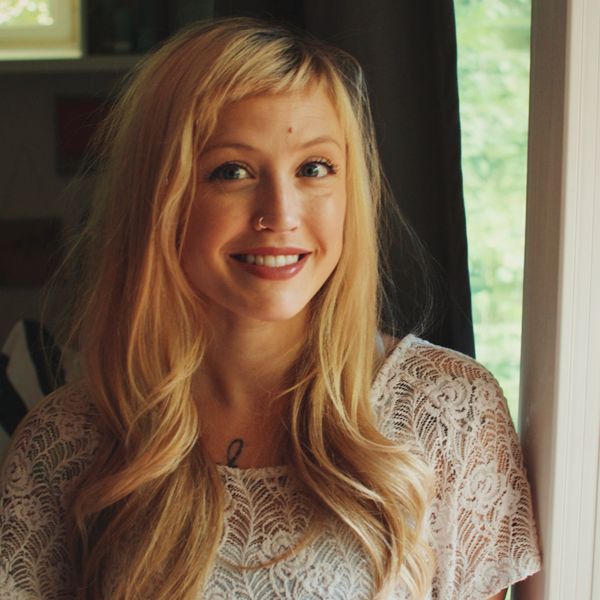 Andrea Mowry
Andrea is one of the many who was lucky enough to learn how to knit as a child from her grandma. After leaving her life as a pastry chef to start a family with her husband, her hands found the necessary freedom to begin creating with fiber instead of flour. She focuses on designing knits to fit the modern wardrobe – fun to knit and easy to wear, with clear directions for every level of knitter. She believes in enjoying every stitch and wearing at least one hand knit everyday! Andrea has a great love for indulging in new techniques and skills and then sharing them with other knitters thru her patterns and workshops. Her goal is to leave knitters feeling empowered and inspired, and wrapped up in their own beautiful knits! You can find her everywhere as DreaReneeknits!
 Andrea is a guest speaker at our first port stop in Portland NE on our Cruise to Canada & New England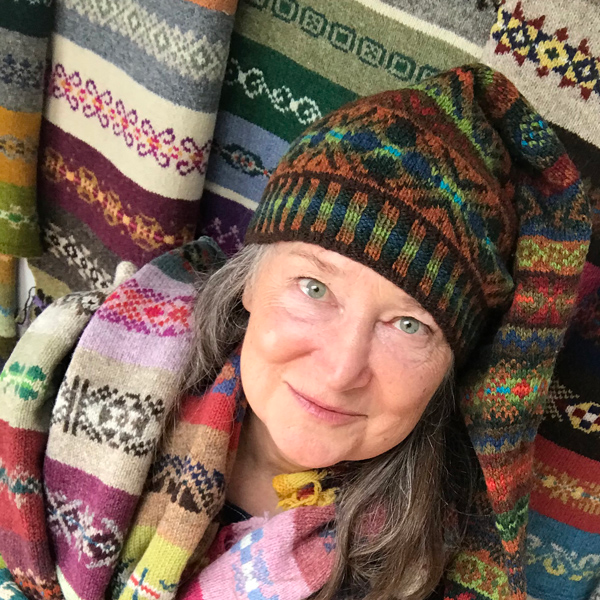 Mary Jane Mucklestone
Mary Jane Mucklestone is a knitwear designer and author of 4 books specializing in colorwork knitting. With an extensive background in art and textiles she travels the world to learn traditional knitting techniques, recently completing an artist residency in Fair Isle, the namesake place of stranded knitting. Her book 200 Fair Isle Motifs and 150 Scandinavian Motifs have both been translated into multiple languages and are distributed around the world. Mary Jane has called Maine her home for over 30 years and loves that knitted garments are needed year round.
Mary Jane is a guest speaker at our first port stop in Portland NE on Cruise to Canada & New England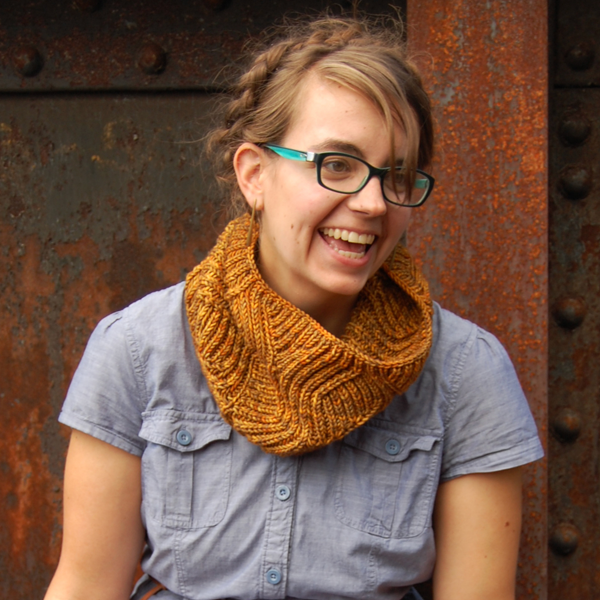 Bristol Ivy
Bristol Ivy is a knitting designer, teacher, and author from Portland, Maine. Her work has been published with PomPom Magazine, amirisu, Quince & Co., Making Magazine, and her own eponymous pattern line. She has taught at such events as Squam Art Workshops, Edinburgh Yarn Festival, and Vogue Knitting Live, as well as yarn shops worldwide. Her recent book, Knitting Outside the Box with PomPom Press, explores her lifelong commitment to breaking rules and finding beauty in unexpected places. Her latest book, Knitting Outside the Box: Drape and Fold with PomPom Press, is out in October 2019. When not knitting, she's sewing, running, watching far too many British murder mysteries, and baking a mean loaf of oatmeal honey bread. Find her online at bristolivy.com and on Instagram and Twitter as @bristolivy.
Bristol is a guest speaker at our first port stop in Portland NE on Cruise to Canada & New England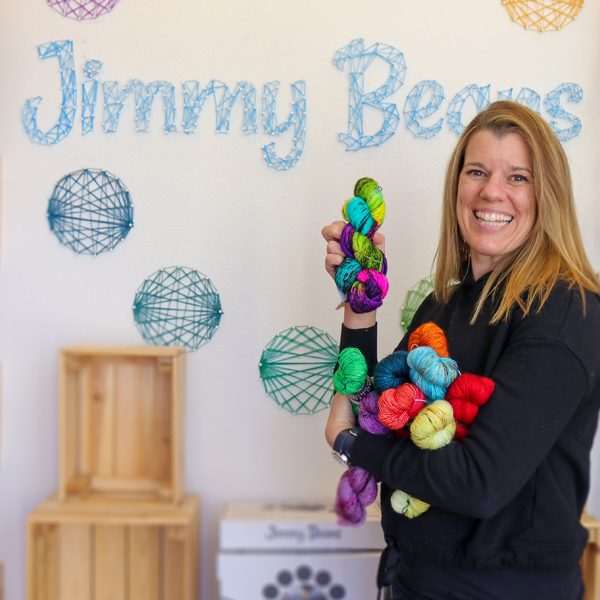 Laura Zander
Laura Zander is the co-owner of market-leading yarn retailer Jimmy Beans Wool. Laura and her husband, Doug, worked as software engineers during the dot-com era in the San Francisco Bay Area. When they saw the dot-com boom turning to a bust, the couple decided to leave their jobs, move to their second home in the Lake Tahoe area, and begin a new adventure by opening Jimmy Beans Wool.
They started the business, which has been named to the Inc.5000 Fastest Growing Private Companies in the U.S. list four times, with a $30,000 personal investment and have since grown it debt free into a booming operation. Laura is one of Ernst & Young's Entrepreneurial Winning Women and was invited to the White House for a forum addressing the American Jobs Act, where Jimmy Beans Wool was recognized as a notable Nevada Business. Known as an innovator in the Needlearts industry, Laura has created successful national high-profile campaigns including Stitch Red, Stitch Mountain, and Beans for Brains, which in turn focus on heart disease awareness, winter sports with a tie-in to Olympic athletes, and supporting access to higher education. Laura authored and launched her first installment of a three-book series drawing awareness to heart ,disease, Knit Red, in 2012.
In 2018, Laura introduced Namaste into the Jimmy Beans family and breathed new life into a popular brand by modernizing the shapes and styles to make fashionable maker-specific bags and cases. Along with Namaste, Laura was also handed the torch in mid-2019 to become the new owner of della Q, a separate line of handmade notions for makers. Most recently, Laura has taken the reins of Madelinetosh, a well-beloved brand and the largest hand-dyed yarn producer in the USA, rounding out Jimmy Beans' roster of of diverse brands. When not knitting or working, Laura spends most of her time, hiking with her dogs on the trail behind their house and playing with their son, Huck.
Laura is a guest traveling on our trip through India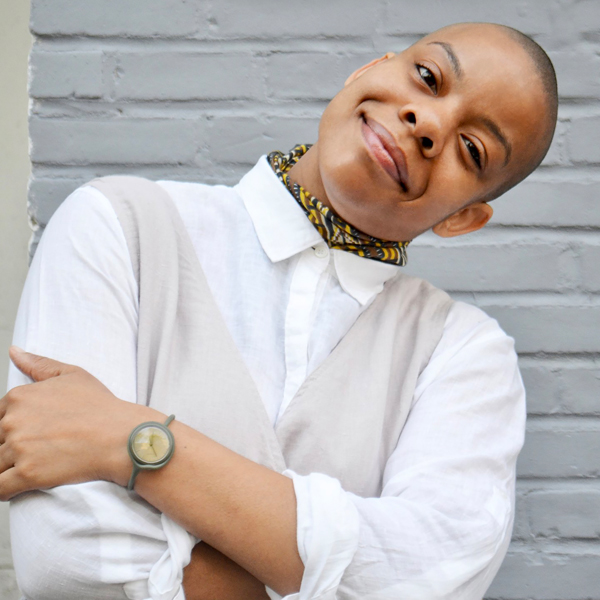 Brandi Harper
Brandi is a self-taught knitwear designer specializing in natural handmade goods for all genders. She is all about intricate construction, shaping techniques, and creating classic, wearable pieces with pops of color. She sells original, ready-made knitwear, detailed how-to knitting pattern books, and shares her journey as a small business owner through curriculum development and teaching. She also works full-time as a coordinator at the Park Slope Food Coop. She is a one-woman show, always on a learning curve and in a happy hustle.
Brandi is teaching an on-board class on the NCL Breakaway cruise

On Board Class by Brandi Harper:
Casting on and Binding Off for Modern Edges
The class is all about casting on, binding off and borders. You will combine three different I-cord techniques entirely in one piece and learn how to create clean, modern edges you can easily apply to scarves, blankets and sweaters. You'll leave with a finished swatch completely trimmed along all four sides. 

We'll cover the I-cord cast on, applied I-cord selvedge edge and the I-cord bind off. These simple rounded trims accent all kinds of stitch patterns so beautifully. You can easily add it to most borders when designing your own knitwear or making small adjustments to an existing pattern in your library.
To join our I-cords seamlessly, we'll also dive into a provisional cast on method and Kitchener stitch. These techniques can intimidate even long-time knitters, but once mastered you will experience the most profound sense of accomplishment! This class is a wonderful opportunity to give it a go alongside other knitters looking to up their trim game. We'll end class by finishing our swatches, getting tips and tricks on weaving in ends and fudging for neatness where necessary.

Brandi will bring a bunch of samples showing how you can use the techniques you learn to embellish different garments. You'll be able to try them on and ask any questions you have. Be prepared to have the time of your knitting life!

Technique Requirements: Knit/Purl; Cast on/bind off; Have knit a whole garment; Have knit a few accessories; Basic finishing techniques

Homework: None
Supplies to Bring: Bring 2 or 3 balls of light-colored worsted weight yarn with a recommended needle size of US 8/5mm or US 9/5.5mm. Avoid black, dark blue, textured, and variegated yarns. A set of US 8/5mm or US 9/5.5mm double pointed needles, 8" long. Scissors. Tapestry needle.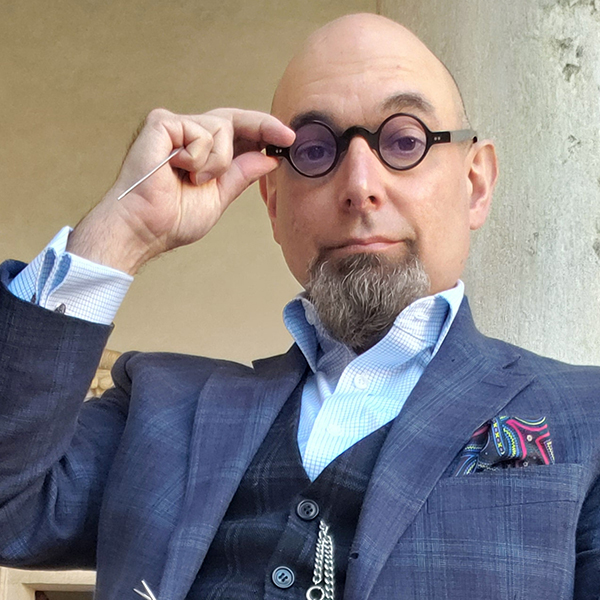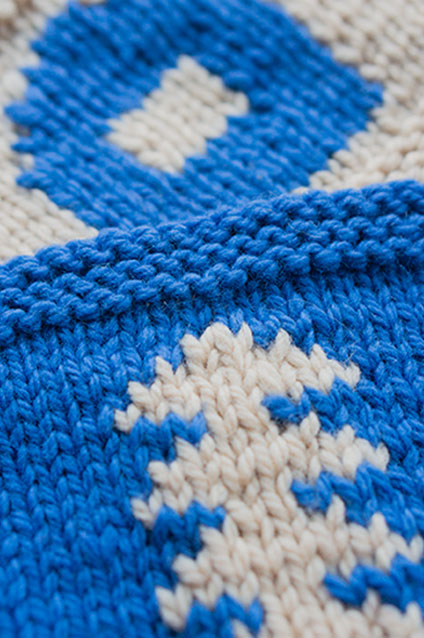 Franklin Habit
Designer, teacher, writer, and illustrator Franklin Habit is the author of I Dream of Yarn (Sixth&Spring Books), It Itches: A Stash of Knitting Cartoons (Interweave Press, 2008) and proprietor of The Panopticon (the-panopticon.blogspot.com), one of the most popular knitting blogs on the Internet. On an average day, upward of 2,500 readers worldwide drop in for a mix of essays, cartoons, and the continuing adventures of Dolores the Sheep.

Franklin's varied experience in the fiber world includes contributions of writing and design to Vogue Knitting, Interweave Knits, Interweave Crochet, PieceWork, Twist Collective; and a regular columns and cartoons for Knitty.com, Ply magazine, Skacel Yarns (Fridays with Franklin), and Lion Brand Yarns. Several of his independently published designs are available via Ravelry.com.

He travels constantly to teach knitters at shops and guilds across the country and internationally, and he has been a popular member of the faculties of such festivals as Vogue Knitting LIVE!, Stitches Midwest and East, and the Madrona Fiber Arts Winter Retreat.
Franklin is teaching an on-board class on the NCL Breakaway cruise

On Board Class by Franklin Habit:
The Joy (No, Seriously) of Intarsia
Intarsia is a bold, powerful technique with a severe image problem. Some say it's ugly. Others say it's complicated. We disagree. When practiced properly and used with skill, intarsia is capable of creating fresh and beautiful multi-color fabrics unlike anything else in knitting. And it's fun. In this eye- and mind-opening introductory session, we'll learn and practice the fundamentals; and then begin to explore the possibilities that lie in playing with color, texture, fiber; and in designing your own charts. Duration: 3 hours.

Prerequisites: Students must be fully fluent in the basics of knitting (casting on, knit and purl, shaping, etc.) and willing to work from charts.
Supplies: Two balls of smooth, even worsted weight yarn (for example: Universal Yarns Deluxe Worsted, Hikoo Simpliworsted, Plymouth Yarn Encore Worsted, Red Heart Chic Sheep Merino Worsted), each in a different solid or semi-solid color. Needles (straight or circular) to give you a nice, firm gauge using your choice of yarn. Pencil with eraser, scissors, tapestry needle. Materials for note-taking are strongly encouraged.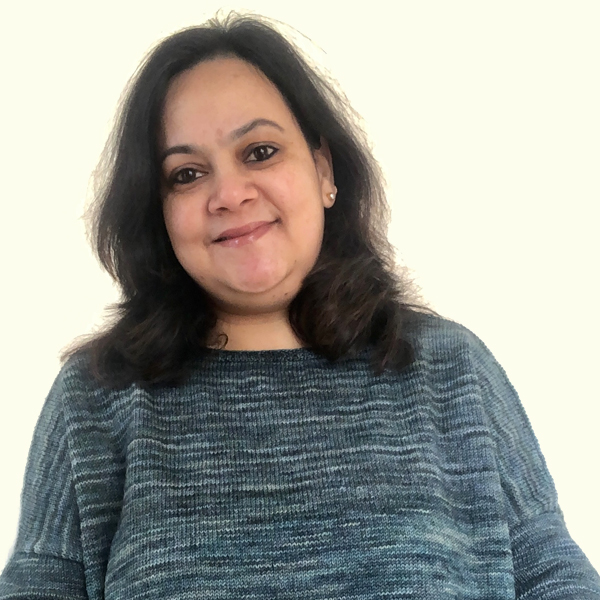 Dr. Priya Shashank
Dr. Priya Shashank is a physician and an IBCLC by profession, working with new parents, helping to empower them to breastfeed. She is passionate about knitting and crochet and has 30 years of experience practicing and teaching the crafts. She is associated with prestigious yarn and knitting needle making companies and works with them as a knitting and social media expert. Being married to an army officer, she moves a lot, and has tried to make knitting groups in every place that she has been to. She is a well known name among Ravellers in India, and has made many friends worldwide owing to her love for fibrecrafts. She loves meeting new people and is always looking to learn new things!
Dr. Priya Shashank is one of the guest knitters teaching a class on the India tour
Dr. Priya Shashank's class: "Make your own stitch markers".
As for materials required for my activity, the participants would each be using the following: 
Jump Rings - 6mm, 12mm - about a dozen each
Tiger tail - 1 roll
Jewellery pliers - 1 pair 
Miyuki beads
Assorted Glass beads
Crimp beads
A pair of scissors
The participants would require to bring their own jewelry making tools, like pliers and scissors. I would provide the beads, tiger tail, jump rings, crimp beads etc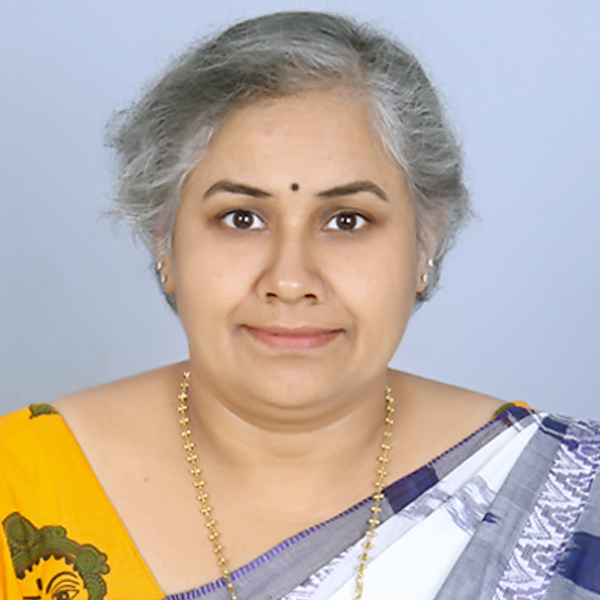 Dr Shruti Sharma
Dr Shruti Sharma, a practicing Sr Ophthalmologist in Delhi. Learnt knitting in class 2 and learnt crochet in class 7. It was just basics. Life had been hectic till I was on family way, and then I picked up knitting needles, and a close family friend introduced me to written patterns – in English. All I knew was knit and purl. Slowly learnt other stiches and shaping of a garment. THEN internet happened, made friends on Raverly.com and was introduced to patterns and tutorials on YouTube, to knitting magazines and books. And all that was addicting. Slowly learnt new techniques, and still keep looking for more to learn. Also love to make Madubani paintings, wheel work as in clay work, and just love to spend time on my terrace garden too, growing 6 varieties of basil, tomatoes, herbs and more.
Dr Shruti Sharma is one of the guest knitters teaching a class on the India tour
Dr. Shruti Sharma's class:  Steeking and Colour work workshop. 
Materials required for her workshop: Circular knitting needles, preferably 3.5 mm in 16" length and yarn in two contrasting colors. Sports weight yarn would be good, but not necessary.
Prerequisites:  If knitters have about 100 stitches casted on and rib knitting done for about 1/2 inch in the round will be appreciated.
---
*as new dates and tours become available, instructors may change